In case you don't already know, I'm a gigantic fan of this city. Since I try to convince pretty much everyone I meet to move to RVA, I thought I'd go ahead and blog about why it's such a fantastic place. Lots has changed in this city since I've been here, in all the best ways! It's becoming one of the fastest growing cities for new businesses and already thriving industries, which means lots of jobs are here, particularly for the younger generations.
If you're new to the area, looking to move here soon, or just want to know a little more about why Richmond keeps showing up on your social media feed, here are some financial facts: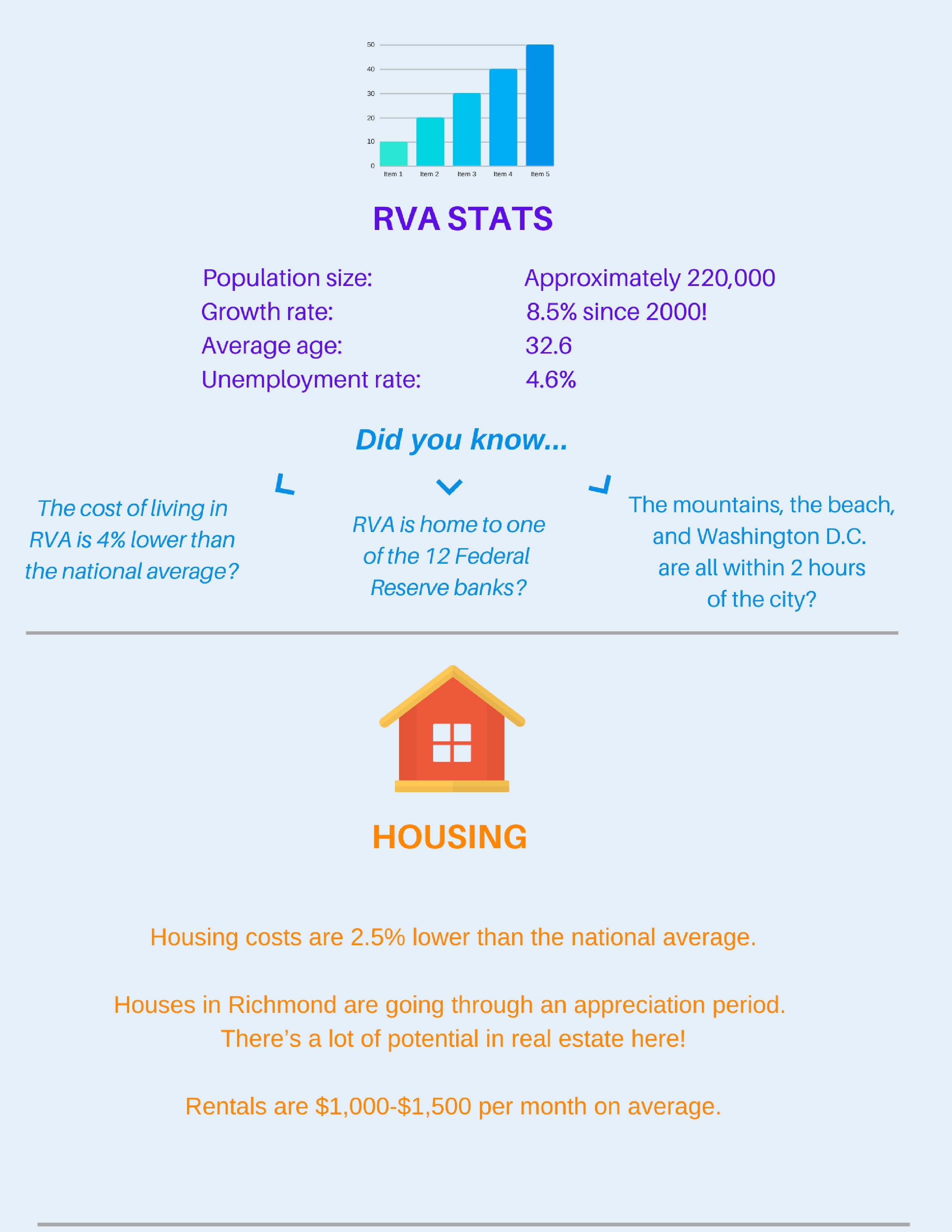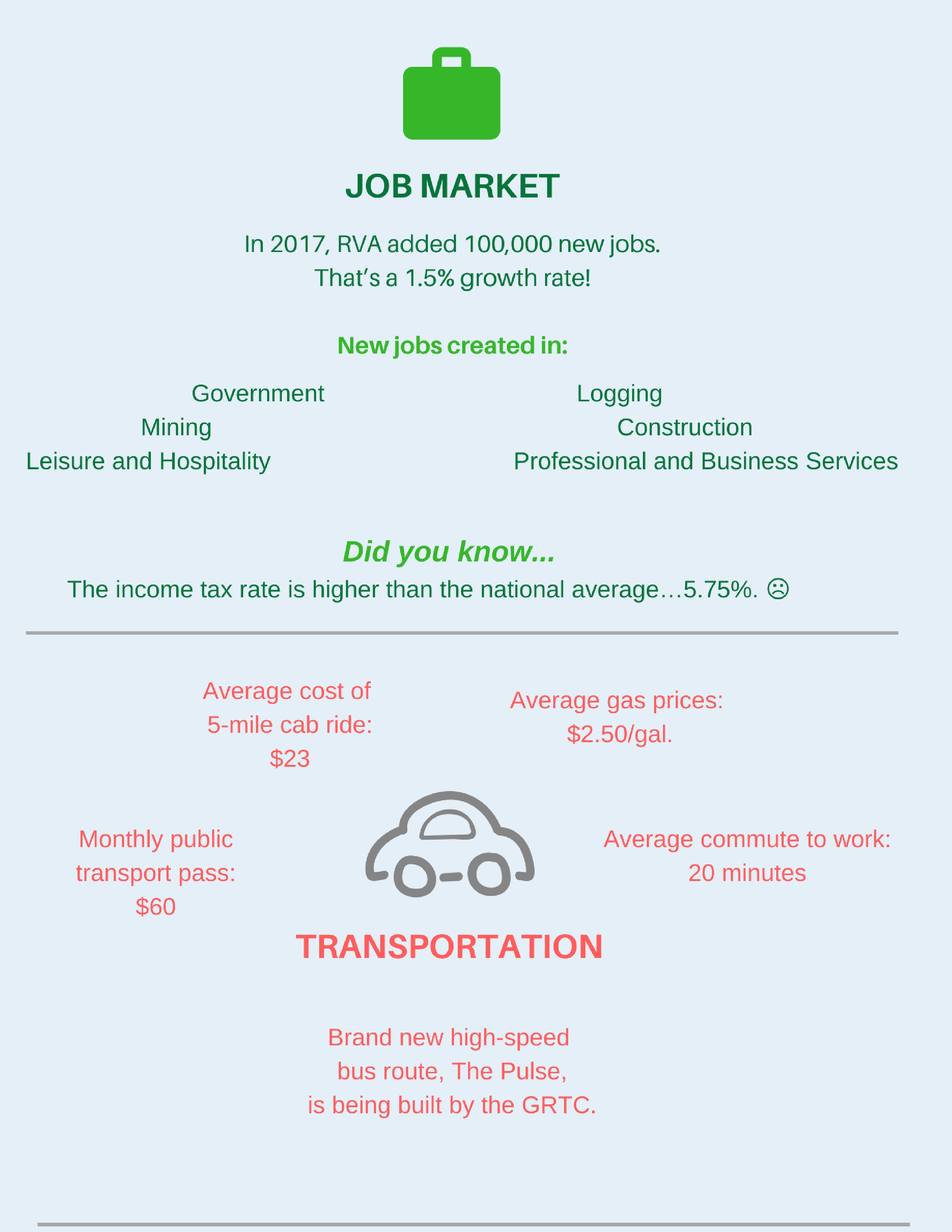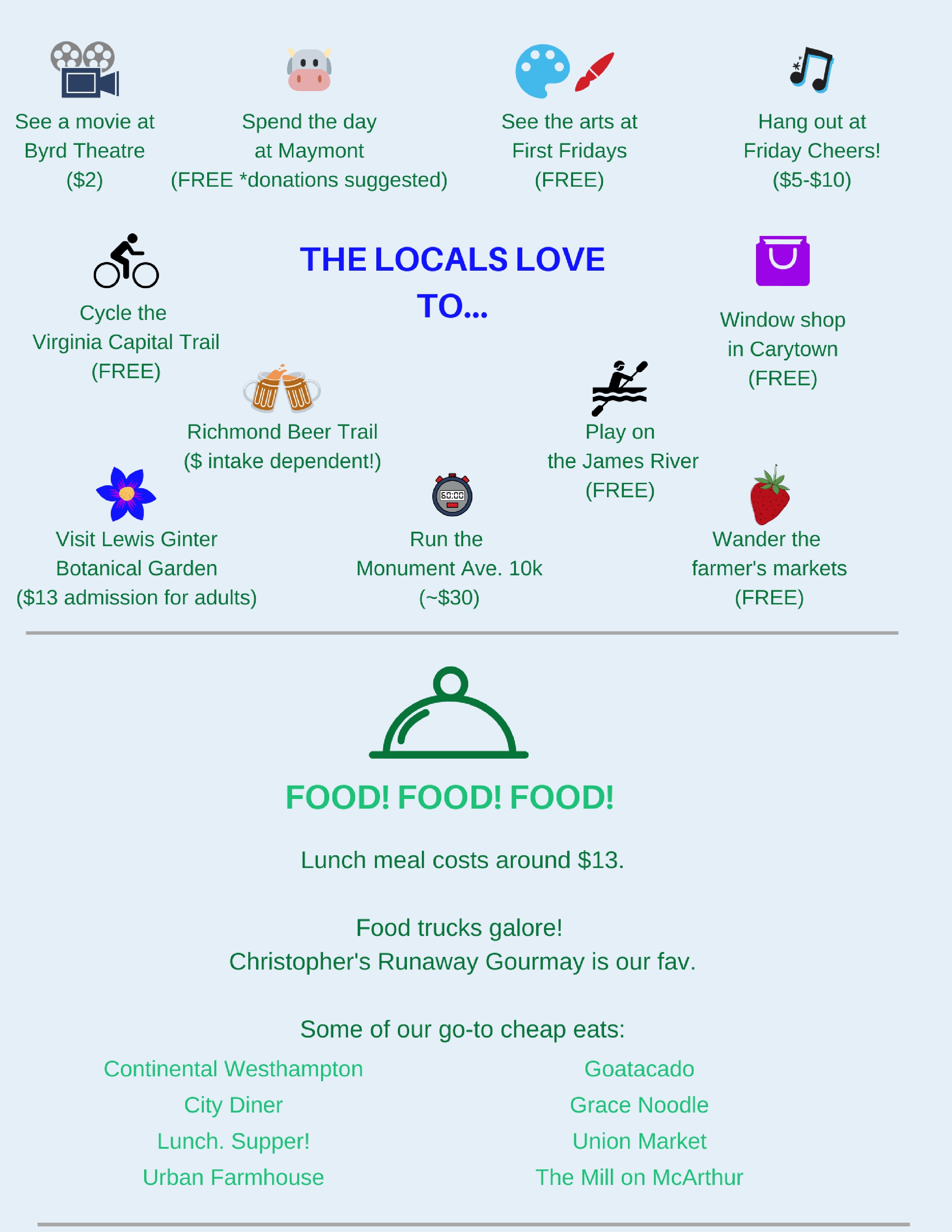 So what are you waiting for? Come see all the great things Richmond has to offer. It's a fun, outdoorsy, and affordable city. Hope to see you wandering around the streets of Richmond sometime soon!
Sources:
https://realestate.usnews.com/places/virginia/richmond
https://www.bestplaces.net/health/city/virginia/richmond
http://ridegrtc.com/statistics-reports/projects-plans/your-new-grtc-transit-system
https://www.expatistan.com/cost-of-living/richmond-virginia