We want you to believe in your financial future. Eighteen years in financial services taught me a lot about the ways of the market, financial planning and investment strategy. Those long hours paid off in experience, and a realization that there was a better way to successfully guide my clients through their financial lives.
I wanted to combine my passion for helping others with my skills in financial planning. This goal led me, along with my wife, Gigi, to start McKay Wealth Management Group, LLC.
We created our business with the purpose of having full control over the process and methods needed to help our clients. Our philosophy is simple: Planning is the key to success, and the best road to follow is one that is plotted in advance.
It is incredibly humbling and rewarding to witness our clients navigate life's challenges with confidence, knowing that our guidance is helping them along the way. We come to the office every day prepared to help solve a problem, plan for a future and bring clarity to unclear financial situations. We've been through many of the same life milestones as our clients, and have guided clients through many more we have not yet experienced. Through it all, the number one thing we've learned is that the road of life is best navigated with a map.


Bios
---
Matt McKay
It's rewarding to be a small business owner along with my wife, Gigi. We launched McKay Wealth Management Group in 2014 with the purpose of helping our clients improve their financial lives. I'm fortunate to be able to come to work every day doing something I truly enjoy. Not many people get to say that.
I've lived all over—Georgia, Maryland, Arkansas, and finally Virginia—and have made Richmond my home since 2004. I moved here right after I graduated from Mary Washington College, and have been working in the financial services industry ever since. We are huge fans and advocates of this city. I could not imagine a greater or more exciting place to call home.
Work-life balance is a must for me. I look forward to staying active and keeping up with my kids. I'm a dad to twin fourteen-year-olds, a boy and a girl, who are doing their very best to add to my gray hairs. I wouldn't have it any other way. When I'm not busy around the office, you'll find me out and about in Richmond's Northside and doing as much traveling with my family as possible.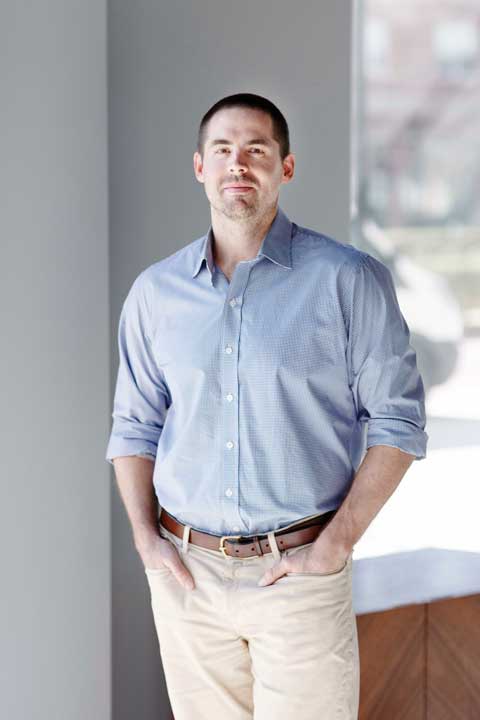 ---
Gigi McKay
Running a small business takes a lot of work, creativity, strategy, and the ability to juggle all kinds of projects every day. That's where I come in. When my husband, Matt, and I decided to leave our separate companies to go into business together, I realized that my experience working in the legal industry gave me the skills I needed to become a successful entrepreneur. We founded McKay Wealth Management Group in 2014 and haven't looked back. I enjoy being responsible for the day-to-day operations of a growing small business. We take a lot of pride in what we do to help our clients work through whatever financial challenges they may be facing.
Other than a short stint in South Carolina, I've been a Virginia native all my life. I graduated from Mary Washington College in 2004, and Richmond has been my home ever since. I love living in a thriving city that's really coming into its own.
Matt and I have a daughter and a son, twin fourteen-year-olds, who keep us on our toes, to say the least. We go on lots of family adventures and are always planning for that next big trip. When I'm not working or spending time with family, you'll find me reading, practicing yoga, weight training, and running the streets of Northside.