Let's finish this year off strong with the last trending financial topics of 2017:
September: Natural disasters – The financial side
The U.S. is already facing an unprecedented hurricane season this year. What are the financial impacts of these natural disasters?
Residents in affected areas can have a very hard time getting back on their feet. They may lose their homes, personal possessions, and jobs as a result of a bad storm. Depending on their financial situation, people may even be forced to completely relocate and start anew somewhere else.
On a broader scale, a natural disaster can cause local businesses to temporarily, and sometimes permanently, shut their doors. The city's economy could struggle for years before it's able to rebuild. But on the flip side, new job and business opportunities in infrastructure and economic development can be created, as the state and federal governments provide redevelopment funding to the area.
October: Keeping your finances safe online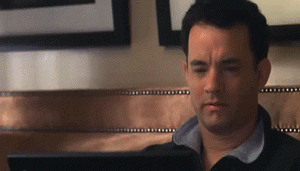 Americans are only becoming more and more plugged in these days. From smart home technology to self-driving vehicles, our reliance on technology continues to grow. With that reliance comes inherent issues with the security of those devices you use every day. Companies are in the same boat too. With the recent Equifax hack, financial cybersecurity is on the top of people's minds.
Here are a few things you can do to keep your financial information secure while online:
Keep an eye on your credit report
Check your network security settings
Avoid spammy email
Use a password manager/encryption service provider
Use randomized passwords for online accounts
Change passwords frequently
Avoid accessing private information on public WiFi
Above all else, keeping an eye out in general for anything suspicious, and erring on the side of caution can go a long way in keeping your financials secure.
November: Tax reform: What does it mean for you?
The quick answer could turn out to be…lots! Here are some of the highlights of the proposed legislation:
Decreases the number of tax brackets from seven down to four;
Almost doubles the standard deduction, which means if it passes, many people might just forgo itemizing in the future;
Looks to make changes to a host of additional popular deductions (i.e. state and local tax deductions, and mortgage interest deductions on newly purchased homes).
There are many moving pieces to this bill and lots of these details are likely to change as the congressional negotiations begin. But it's important to keep an eye on the final result, as it is likely to impact your personal finances and tax filings in 2018.
December: Small changes to ring in the New Year
Starting to think about fleshing out your resolutions list for 2018? How about adding a few financial to-dos to get the year started off on the right foot? While a lot depends on your personal situation, here are a few to consider:
Increase your savings by 1%;
Sign up for your company 401(k);
Automate payments to credit card debt;
Get a financial plan;
Start collecting your tax paperwork;
Set short and long term financial goals;
Review your investments;
Update your beneficiaries on retirement and insurance policies.
Well, that's a wrap folks! We hope you've been able to brush up on your financial know-how before the start of another year is upon us. If you have any questions, or would like to dive into your own personal financial situation, don't hesitate to reach out. And Happy New Year!